GREENWORKS Commercial
We know you and your team are using this equipment day after day – this isn't a casual weekend task. It's your bread and butter. GREENWORKS gets it – and we deliver on our commitment to provide the most intuitive power on the market.

As trailblazers in the commercial landscaping industry, GREENWORKS offers a full line of professional grade, 100% battery powered outdoor power equipment, including blowers, chainsaws, string trimmers, hedge trimmers, pole saws, edgers, zero turn mowers, lawnmowers and utility vehicles.

The GREENWORKS commercial advantage includes:

● Commercial grade power and performance
● Unlimited productivity with advanced battery technology
● Lighter than petrol powered products
● Full trailer solutions
● Quick charge batteries
● Maximum manoeuvrability
● Low maintenance
● Zero emissions
● Noise regulation compliant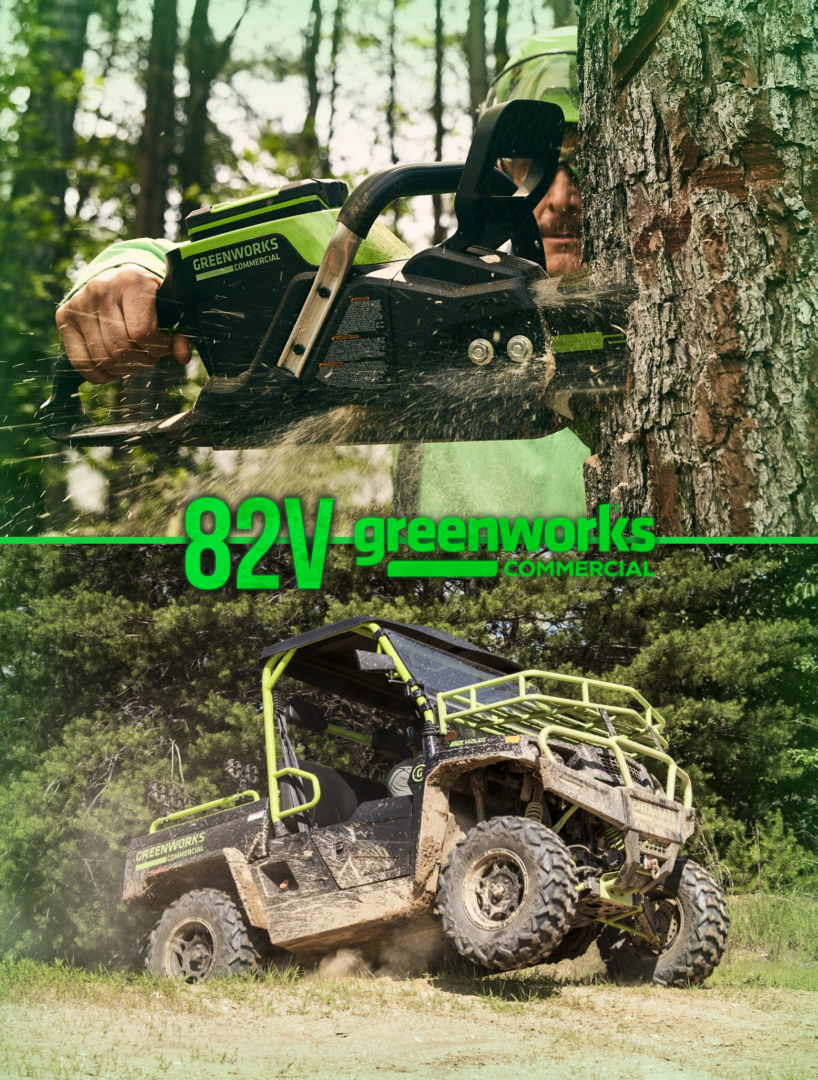 THAT'S PRODUCTIVITY, POWERED BY GREENWORKS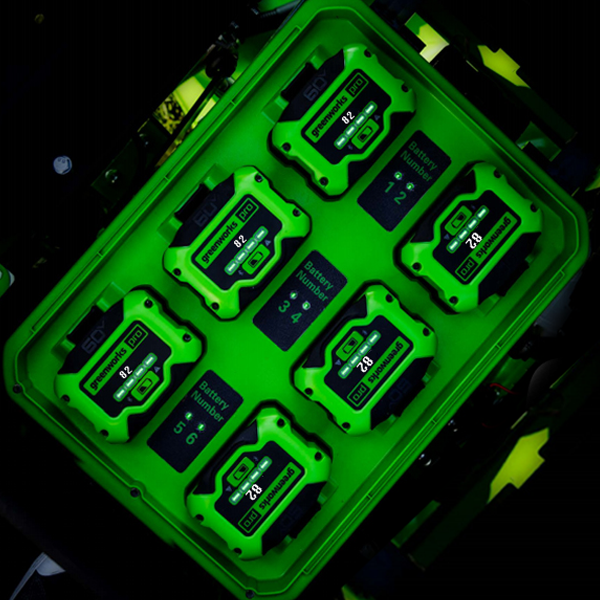 Battery First, Always
Since day one at GREENWORKS, battery power has been our singular focus. Our engineering power continues to push boundaries to create the longest lasting, most sustainable battery power to maximise productivity
● Lithium-ion battery technology.
● Most powerful batteries on the market.
● Longest run times.
● Industry leader in battery expertise.
● Fewer components mean lower maintenance costs and headaches.
Unlock The Power To Do More
● Superior control: Designed with intuitive controls, so you never have to take your hands off the handles – not to mention better agility and responsiveness.
● Superior safety and comfort: Operator safety and comfort are always top of mind at GREENWORKS, with ergonomic controls for all day comfort.
● Lighter and more manoeuvrability: No cumbersome equipment like petrol powered tools.
● Goodbye to earplugs: GREENWORKS tools produce much less noise than petrol powered alternatives, protecting your hearing and complying with community noise regulations.
● Zero vibration fatigue: Our tools vibrate 5x less than the competition, so users won't have to deal with vibration fatigue.
● Zero fumes: Make petrol a thing of the past and eliminate the noxious fumes and headaches associated with petrol powered tools.


Intelligent power = TruBrushless Motors™ + Lithium-ion Battery Technology + Smart-Sensing Microchips
GREENWORKS machines sense environmental changes and adjust the power accordingly, meaning you'll never have to worry about your mower getting bogged down in tall, thick, or wet grass or your chainsaw slowing down mid-cut. Our smart-sensing technology draws more power when needed, allowing for precision performance, motor efficiency and the longest available runtime.
---
The GREENWORKS Commercial Ecosystem
Our complete ecosystem of commercial products – including a full range of mowers, ride-on mowers, stand-on mowers, walk-behind mowers, handheld tools, UTVs and more – are all powered by our best-in-class batteries.
The swappable lithium-ion batteries on the GREENWORKS 82V commercial hand-held platform work across over 50 tools. Once you've got enough batteries to power your operation, they'll work with any tool you add to your operation on that platform.
We're pushing the limits of battery technology while making it easier than ever to always have batteries ready, no matter where you are. GREENWORKS doesn't just offer batteries with the longest runtimes. We are also revolutionising charging capabilities, innovating to create the fastest charging solutions on the market. From superchargers to mobile charging units and beyond, GREENWORKS gives you power.
Our gamechanger? Greenworks Intelligent Power unlocks maximum motor power right where you need it most.
Add in our strategy of saving more green to take your business to the next level.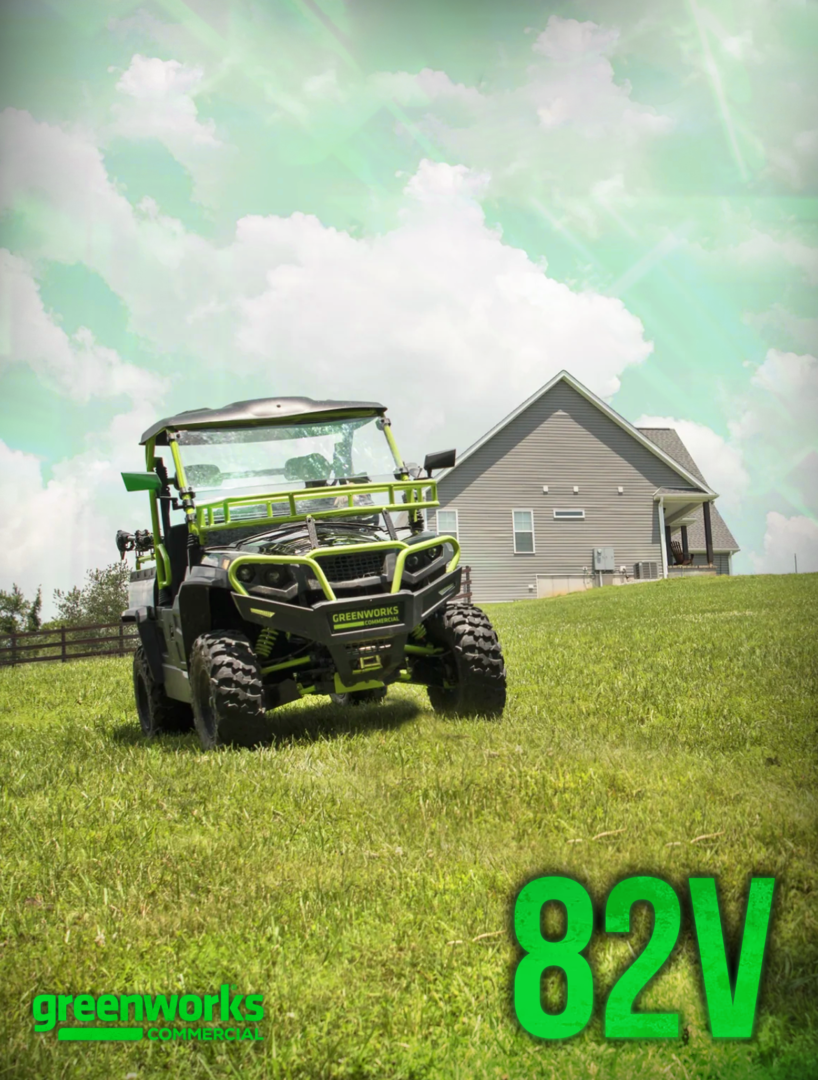 Interested in the 82V Commercial Range? Complete the form below.